Here's a little about us and what we bring to the table.
WE CAN:
MAKE YOUR COMPUTER RUN LIKE NEW AGAIN,
REMOVE EVEN THE MOST STUBBORN VIRUSES,
BRING "DEAD" COMPUTERS BACK TO LIFE,
GET RID OF NASTY RE-DIRECTS AND SPYWARE INFECTIONS, AND
SAVE YOU HUNDREDS OF DOLLARS.

Recent results show the 3 big local companies charging $285, $299, and $299.99
for on-site virus removal. [Apr2011]
We offer standard on-site virus removal for $95.
We're here to make the come-to-you computer
repair service more attainable to everyone, and provide
professional-grade service, right before your eyes.

We'll also come out and perform a thorough evaluation
without charging you an arm and a leg; say, in case you decide
you just dont feel like spending any more money on that particular machine.

Our phone number is located below.

CALL MANLEY COMPUTERS FOR MORE INFORMATION:
219 595 2524
MENTION "COUPON" TO RECEIVE $10 OFF First Hour Service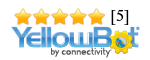 Accelerate your Computer
Highland, Schererville, Munster, Dyer, Crown Point, Griffith
Personal Computer Repair
In-Home Computer Repair
Shop Local! Shop Hammond
Facebook Manley Computer
Indiana Computer Repair - Lake County, Indiana
LinkedIN
MAVTechDesigns
Always 1st
Hotfrog- Search Local
laptop repair
THE TEXT BELOW IS WRITTEN IN "Search Engine Friendly" language.
It does not represent standard english grammar. This helps us get the word out
to people like you, who are looking for a good and fair local computer repair service.
Computers naturally break down over time and require repair. For this, you
can turn to Highland computer service repair specialists, MANLEY Computers.
Manley Computers utilizes local technicians that will either come out to your
home or small business to fix the computer, or fix it on site at a shop. Either
way, these professionals can check for viruses, install new parts, perform
maintenance, provide data recovery, virus removal, and complete system
tune/check-ups. Computers, programmable machines that can take many forms such
as the personal computer (pc) or wireless laptop, contain many components that
need to run properly for the entire machine to work. Highland computer service
repair technicians can fix include disk drives, hardware, electronic equipment,
software, Internet network connections, and printers. You can even attempt to
troubleshoot the problem yourself before hiring a technician. Check out online
computer repair guides, participate in online forums and live chat room
discussions, download support videos, and research tips and suggestions for your
specific problem, whether for residential or commercial business purposes. Learn
how you can protect your pc, laptop, or notebook computer from viruses, as well
as how to check network connections, find warranty information, and install
software. Look in a local online directory like thumbtack.com or yellowbot.com
or hotfrog.com , etc. to find a certified Highland computer service repair
technician, Whether for in home repair or onsite repair at a center or shop.
Keep in mind that it will probably cost more for a computer repair technician to
come to your home or business than if you bring your computer or equipment to a
store. UNTIL NOW. MANLEY Computers cuts the on-site and in-home costs in half,
and sometimes more. IF Fast, Quality service and a great reputation don't
convince you then give us a call for computer repair and service. Our number is
219-595-2524 and we are serving Highland, Munster, Dyer, Schererville, Crown
Point, and Griffith.
Choose our affordable computer repair services. Our technicians fix laptops
infected with viruses. We can bring hardware back to life. Residential and
commercial clients receive inexpensive security improvement for their computer.